March 27 - April 2, 2023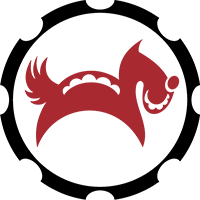 As you move into the second month of the busy, industrious and work focused month of the Rabbit, life will be keeping you busy but you have a lot more tricks up your sleeve this time. A leap month means that when the month of the Rabbit ended last week another began, this time knowing now what you didn't then. This might be a do over but things have progressed in that time and you also have a much better sense of where to channel your time and energy. In the lead up to next week's Full Moon, it is all about what you can start rather than finish, something that a competitive and professionally charged Goat Moon from Tuesday to Thursday will help with.
Year of the Rabbit
Jan 22, 2023 - Feb 9, 2024
While there will be a stark contrast between the fun, playful, romantic and creative Year of the Tiger, which ends on 21st January and the busy and industrious Year of the Rabbit, which begins on the same day, there will be a chance for an easy transition. This is something that is only possible once every 12 years and only when we transition from the Year of the Tiger into the Year of the Rabbit and all because every new lunar year will always begin on the month of the Tiger. That means that while the playful and creative Year of the Tiger will end on 21st January, the month of the Tiger will keep its influence alive until 20th February. That overlap, with the busy and industrious Year of the Rabbit underway from 21st January, is a chance to ensure life doesn't suddenly become all work and no play. That reprieve will end when the month of the Rabbit begins on 20th February, something that will bring a chance to more fully embrace the Rabbit's busy and industrious influence. This is going to be a busy but also productive year, with the Rabbit a lucky influence that can foster both professional and financial success. The Rabbit will keep you busy but with plenty of rewards for what you put effort into, either on the job front or with whatever it is that keeps you busy and occupies or time. The Year of the Rabbit will run from 21st January 2023 to 9th February 2024, which is a particularly long time. So long that there will be 13 lunar months, which means that we have a leap month this year. That leap month will be a second month of the Rabbit, which will run from 21st March to 20th April, immediately after the first. This will be more than enough to get the Year of the Rabbit off to the kind of start you can continue to benefit from. What will be especially important during this busy year will be not only the playful month of the Tiger at the start of the year but the adventurous month of the Horse, from 18th June to 17th July.
About the Dog
The Dog is loyal, sincere and altruistic. The Dog is one of the most objective and fair-minded signs in the zodiac. They believe in justice for all. They will fight passionately for their principles and champion the underdogs. For this reason, they can be self-righteous at times. Dogs see the world rather simplistically in "black & white" with no grey areas, hence they are incapable of appreciating mixed motives in people.
They have powerful and logical minds. Although friendly and positive, Dogs are often suspicious of strangers. This makes them slow to make friends.
You will always find them loyal, reliable, honest and generous. Good team players, they work well with other people, although you might find them stubborn and a bit narrow-minded.
They also take their time to give affection in romantic relationships and are often alarmed by those who display it openly and promptly. But when a Dog surrenders its affection, it is for life. They make extremely loyal partners.
Compatible: Horses & Tigers
Incompatible: Dragons
Difficult: Roosters