November 28 - December 4, 2022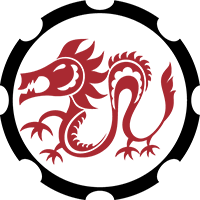 Everything about the first full week of the adventurous month of the Rat is exciting. With the Moon still in its waxing or growth phase and not set to peak until next week, this is a point in any lunar month when everything is new, expansive and full of hope. When this is also the month of the Rat, with its focus on adventure, travel, learning and discovery and what is being expanded or amplified is a sense of wanderlust, curiosity and adventure, there is nothing not to like about this. However, the Rat doesn't just make life more exciting. As the Rat and Dragon are the best of friends, he will work to make life run as smoothly as possible for you.
Year of the Tiger
Feb 1, 2022 - Jan 21, 2023
If 2022 got off to a busy start, this is something that will both ease back as you move into the Year of the Tiger on 1st February but you can continue to benefit from. It is not just the professionally charged and competitive month of the Ox that comes to an end on 1st February but the Year of the Ox as well, with January likely to have been a busy month. With both finishing at the same time, this will see the Ox's need to stay focused end while leaving you with not just a chance to reap the benefits of your hard work but able to hold onto and keep benefiting from its focus and determination. It is on 1st February, exactly a month into 2022 that there is not only a sudden shift but once again with a doubling impact.
The New Moon on 1st February was always going to bring the Year of the Ox and the month of the Ox to a close. This is the Chinese New Year and any new lunar year always begins with the social and serendipitous month of the Tiger. However, for the first time in 12 years, this also ushers in the Year of the Tiger. At the same moment that a doubling of the professionally charged and competitive focus of the Ox ends a doubling of the Tiger's more social and serendipitous focus begins. This will get the Year of the Tiger off to a good start and with the month of the Tiger running through to 2nd March, this is not just an important month for your social life, friendships, teamwork and networking but a chance to lay down the foundations for the rest of this lunar year.
The Year of the Tiger will run through to 21st January 2023, making this the most important year in over a decade for connecting with others, focusing on camaraderie, being a team player and being part of a team or a group. If you have felt isolated over recent years, either because of the impact of Covid or just caught up in the Ox's more singular focus, this is a year for widening your circle of friends, becoming more involved and connected. This is likely to be a vibrant year, with a sense of belonging while life is likely to keep you busy, with people to see and places to go.
About the Dragon
Seen as the symbol of the Emperor in Ancient China, the Dragon is charismatic, enthusiastic and imaginative. They are often dramatic and love to be the center of attention. Dragons have the ability to inspire others.
They are powerful and dominating and like to take the lead. On one hand they make helpful and considerate friends, on the other, they are idealistic and are prone to impose high standards on others. Dragons are dangerous in enmity.
As a dragon, you will have quite a complicated life and you may be considered an eccentric. Blessed with good health, you will have a passionate nature. You can also be dominant and short-tempered as well as ambitious and hard-working. You'll be best off if you avoid marriage until your later years
They are usually successful in careers. They have a tendency to be over-confident and arrogant. The Dragon is a prosperous sign but they often spend money as fast as they make it.
There is an element of the loner in every dragon. Paradoxically, young Dragons have a strong yearning for partnership and tend to marry young.
Compatible: Rats & Monkeys
Incompatible: Dogs
Moderately Well: Horses & Goats